The Dangers of
Lightning Photography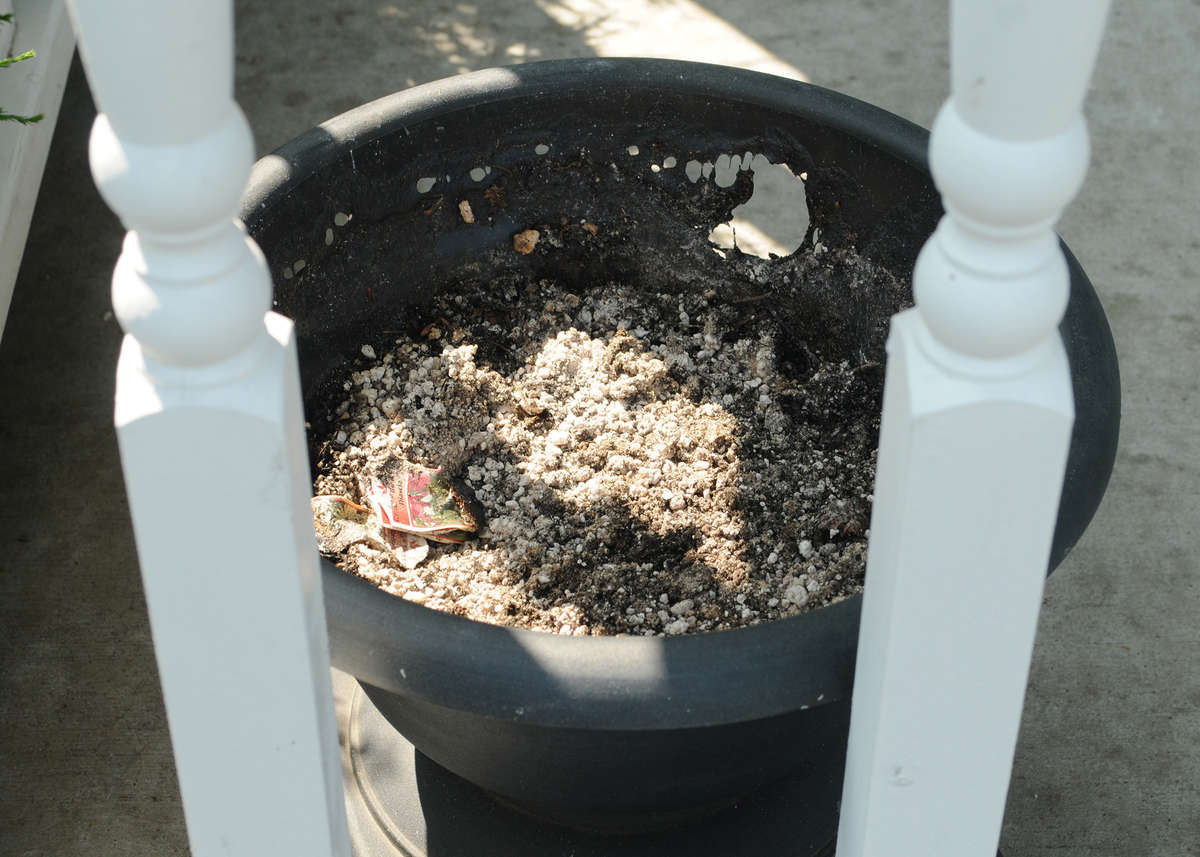 3 Cross Lighting shot #1 - Wausau, WI
Near Death Experience

On one of my early lightning shoots, I was staked out on a friend's porch late at night. Sheltered, out of the elements, and safe (or so I thought) I was working on timing the perfect shot.
Unfortunately, things didn't go as planned and it seemed I would be getting skunked. Frustrated and irritated, I decided to call it a night. I left the porch and went inside to get some sleep.
During my shoot, about 3 feet to my right was a lovely bush in a nice pot. I remember, because I kept bumping into it as I moved into position for each shot.

The next morning I walked out on the porch. Plenty of sunshine and birds chirping. Looking around, I soon noticed that the bush was gone. Completely obliterated.
At some point toward the end of the storm, lightning had struck my friend's porch and that bush more specifically. The picture above is all that what was left.
The soil turned to ash. The hard plastic of the pot, melted. If only I had photographed the bush beforehand… a "then & now" of nature's wrath.
Be safe out there.