Then & Now Art®
Then & Now Art®: Capitol Series - Past & Present
History with a Purpose

Then & Now Art® is committed to making a difference by creating unique and historical art that ultimately speaks for itself.

Our Then & Now Art®: Capitol Series - Past & Preset is the next step on the path of staying true to our mission.

Given our fast paced modern lifestyle, history is often glossed over or ignored altogether. Then & Now Art® is committed to producing not only high quality artwork but now...

We are entering the world of publishing.
Capitol Secrets

"A photograph is worth a thousand words." As professional photographers, we have always loved that saying.

If a photo is worth a thousand words, what do those words say? Sure you could dream up a thousand things but how much of that will be speculative?

Our soon to be published Capitol Series - Past & Present book will feature all 50 U.S. State Capitols (blended in our signature Then & Now Art® style) along with well researched and professionally written factual stories about each location.
What better way to tell a story than to dig into each's photographs unique history and really learn about it? That's exactly what we plan to do.

By traveling to each location we not only plan to re-create each historical image but also to sit down with local politicians, citizens, and long time locals alike to really get first hand knowledge of what each Capitol building and area means to them.

Learning the in's and outs of each building we anticipate finding secrets that may or may not have been exposed before, ultimately portraying a story that is both mentally and visually stimulating.
Acquire Top Talent
We realized at the beginning of this project that we needed to team up with an experienced and accomplished writer.
So that's what we did. Due to contractual obligations, she cannot be named or promoted just yet. Just know that she is a American born published author now based out of London, England.
She originally purchased one of our first
Then & Now Art®: London, England [1890/2018]
pieces
and has been a huge fan of what we do ever since.
Once we pitched her the idea of our book, she was thrilled to join our team.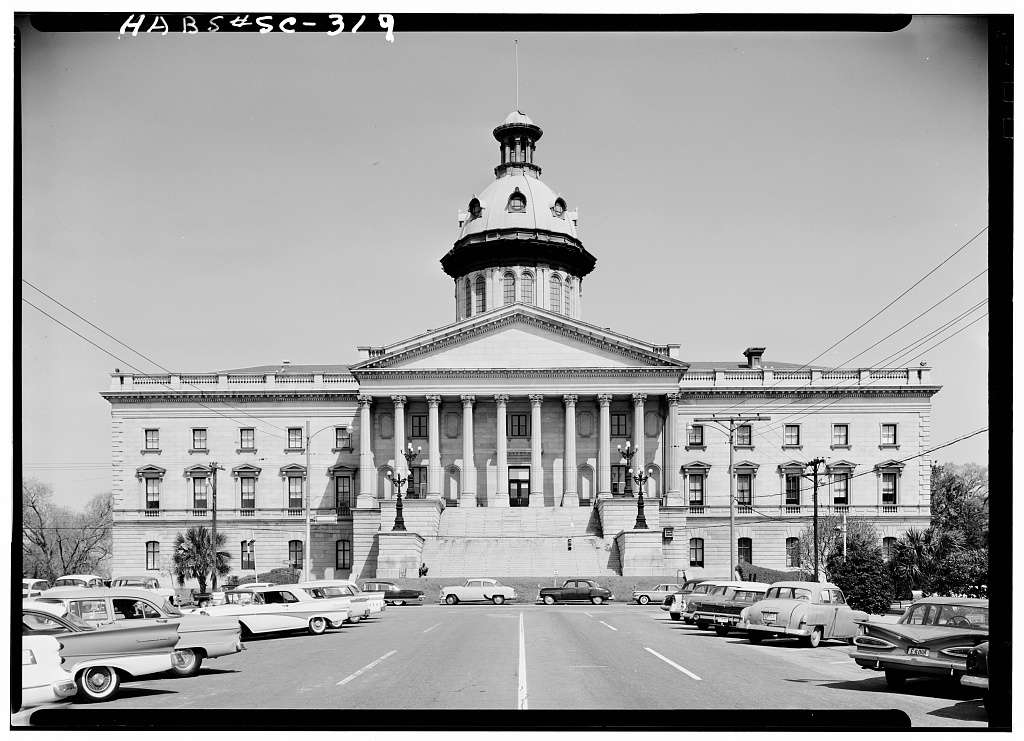 On Deck: South Carolina State Capitol
The Process of Creation

Recreating 50 U.S. State Capitol photographs would be considered a daunting task by most.

The logistics alone is enough to shy people away. In the pursuit of constantly pushing the envelope (while also creating a legacy project for our brand) we welcomed the challenge with open arms.

To date we are fast approaching 10 completed Capitol Projects. This includes the travel, the re-creation, artwork, and promotion.

What originally started as "just another piece of artwork" has quickly snowballed into something we never saw coming.

That, to us, is what true artwork is all about.
Capitols Completed
Honolulu, Hawaii
Boston, Massachusetts
Columbus, Ohio
Madison, Wisconsin
Hartford, Connecticut
Capitols in Progress
Richmond, Virginia
Raleigh, North Carolina
Nashville, Tennessee
Atlanta, Georgia
Little Rock, Arkansas
Then & Now Art®: U.S. State Capitols
Past & Present - An Educational Book
Coming Soon