*About This Image*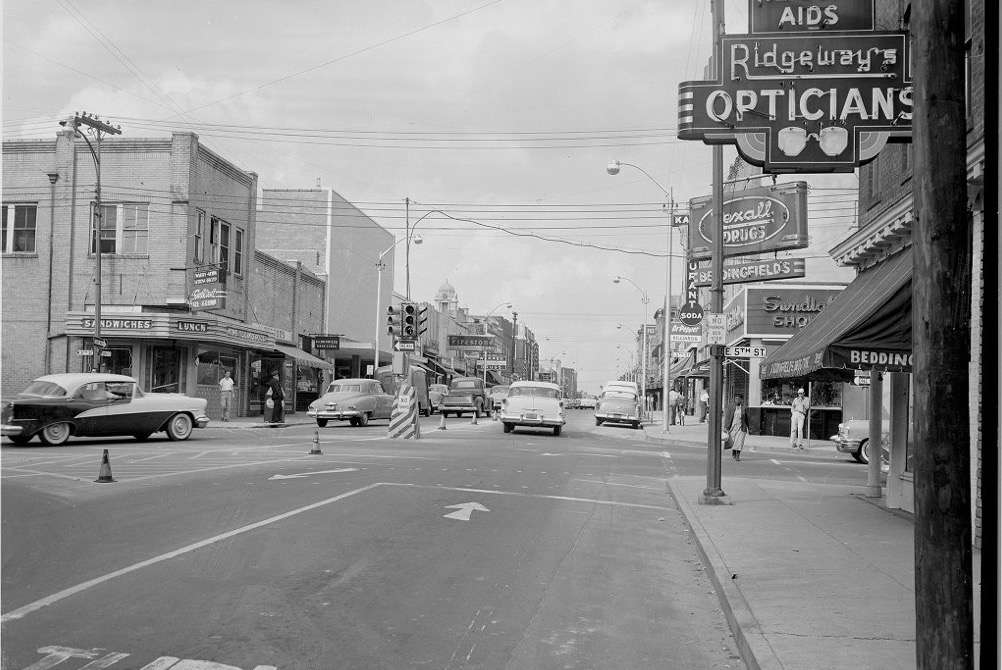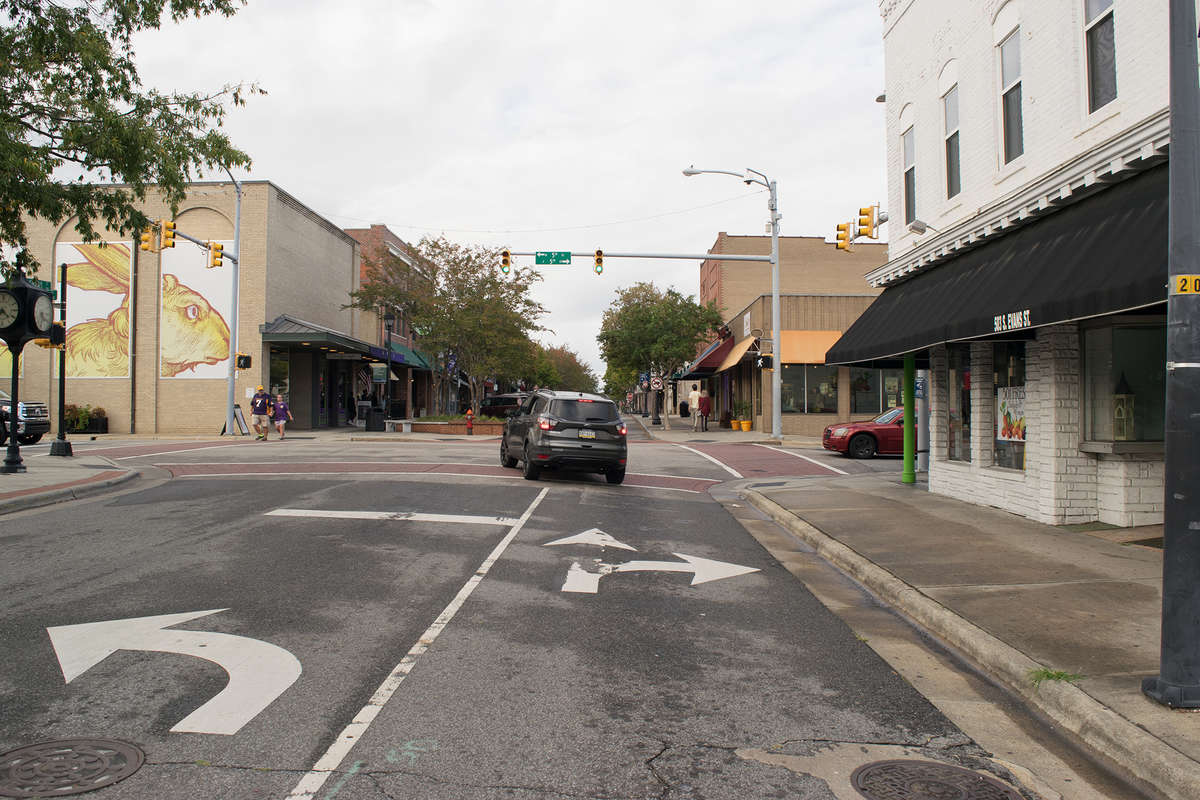 [1955/2017] Evans Street View - Greenville, North Carolina
Two Timeless Photos: One Image
This image was the first of it's kind. What we mean by that is that this image was the first one we've done remotely with a newly trained photographer. Our in house artist, who does all of our artwork, directly collaborated with an ECU alumni friend during this shoot to produce the "now" version (above right). Walking him through every step of the process, he made sure that everything was perfect in order to obtain the perfect photograph to blend with the "then" version (above left). Once we sent the "now" photographs back to our artist in Wisconsin - the real magic was to begin.

Our Then & Now artist labored for days blending these two images together. Pixel by pixel until everything blended as one seamless transitioned piece of work. Look closely at the finished product below and witness for yourself how he is able to weave in between the two time periods creating a visual experience unmatched anywhere else.

A fun fact about 5 Points Plaza is that it used to be a throughway for traffic that flowed into the four way intersection of Evans and 5th street. "5 Points" basically meant that there were 5 directions of traffic going into this one intersection. You can see in the original photo, as well as the finished product, the traffic coming from where 5 Points Plaza sits today. The road passed through 5 Points was an extension of Dickinson Avenue. Did you know that? Most people are surprised to hear! Scroll up and get yourself a piece of Greenville history today!
Below You Will Find The Finished Product
Blended Seamlessly Into One Beautiful Piece Of Modern Art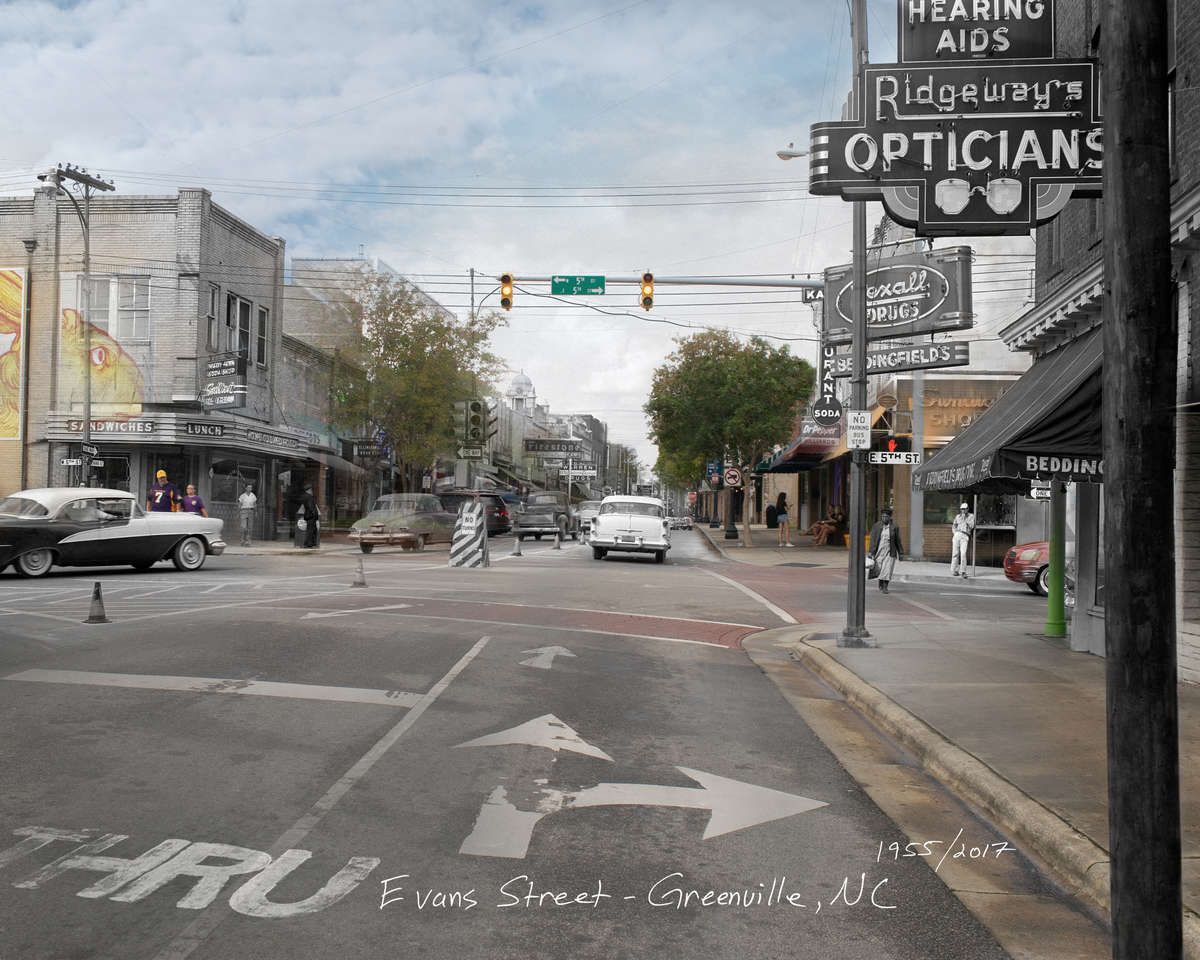 Timeless. Nostalgic. Renassaince.
Subscribe To Our Newsletter To Receive Updates
New Pieces. New Collections. Image of the week.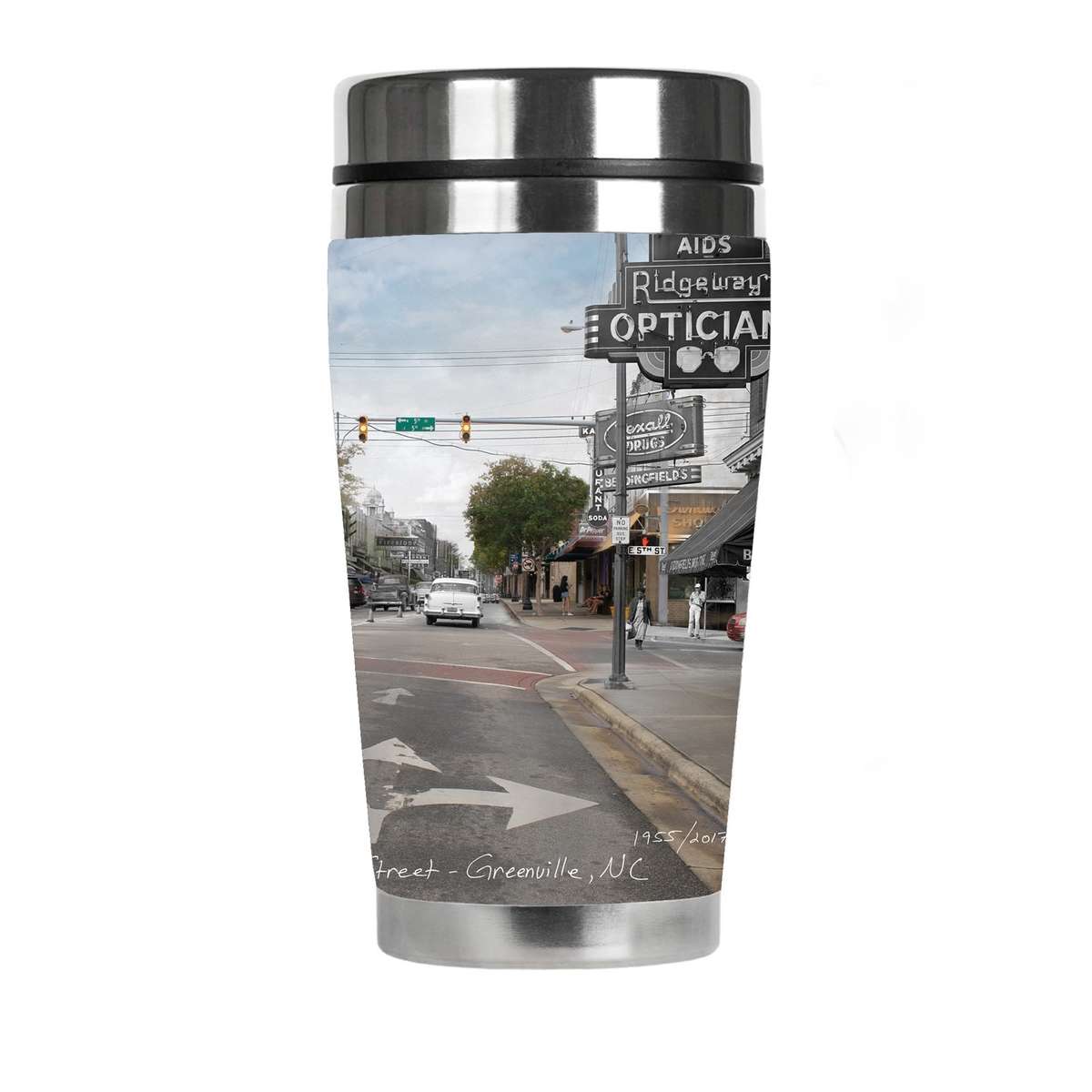 Mugzie® Brand - 16oz Coffee Tumblers
Give that unique gift to that special someone while not breaking the bank in the process. Our Evans Street View Coffee Tumblers are sell for $23.00 and can even be bought locally at Jeffersons Floral.

A fantastic gift idea for the ECU or Greenville native in the family. These are hands down our best selling product across all of our Collections. Mugzie® brand coffee tumblers are exceptional in quality and keep your coffee piping hot throughout your day.
Monthly Newsletter To Keep You Up To Speed!