Our first trip to the Pacific Northwest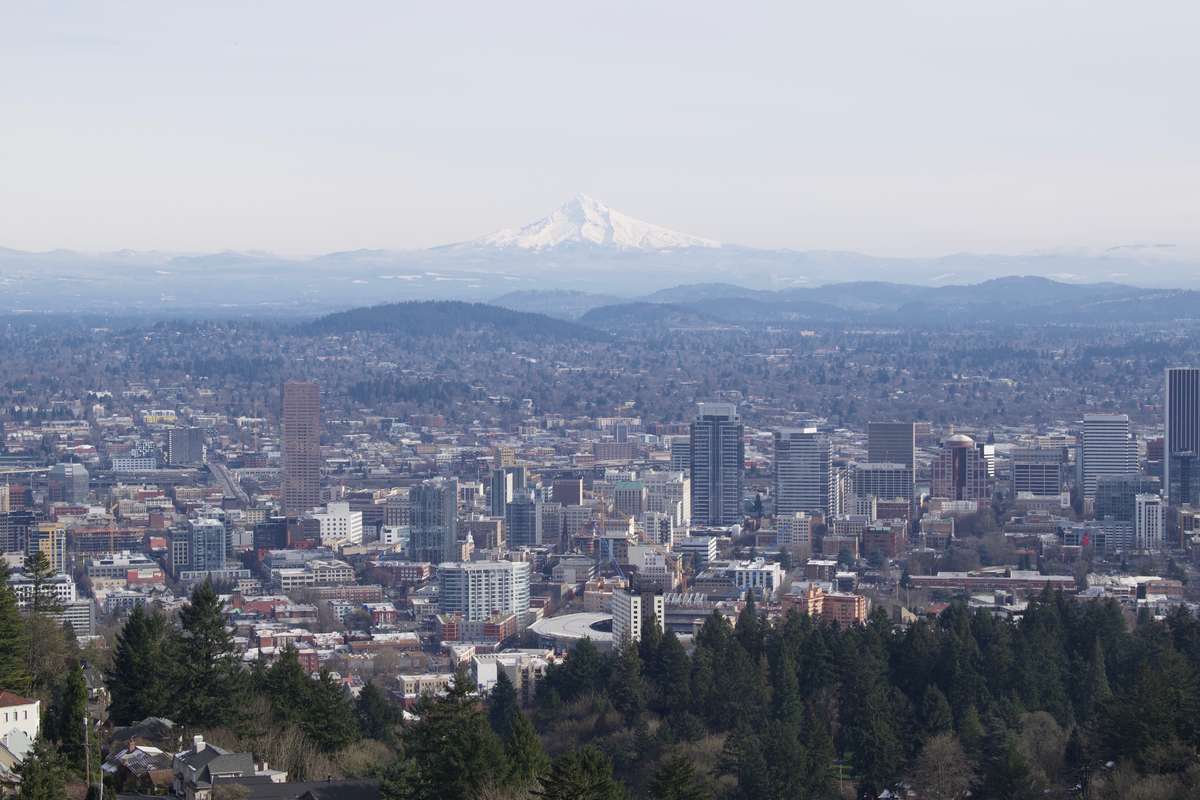 Facing east from the Pittock Mansion
Pittock Mansion
The hunt stops here

Portland, Oregon. A city laced with deep history, tradition, and culture. The end of the Oregon Trail, a place where settlers could call home after a long and weary life filled with unforeseen hazards and circumstance.

We flew in to the city of roses on a Saturday morning, rented ourselves an adorable little car and set out on our shoot. Wasting no time, we were hot on the trail after our first coffee stop!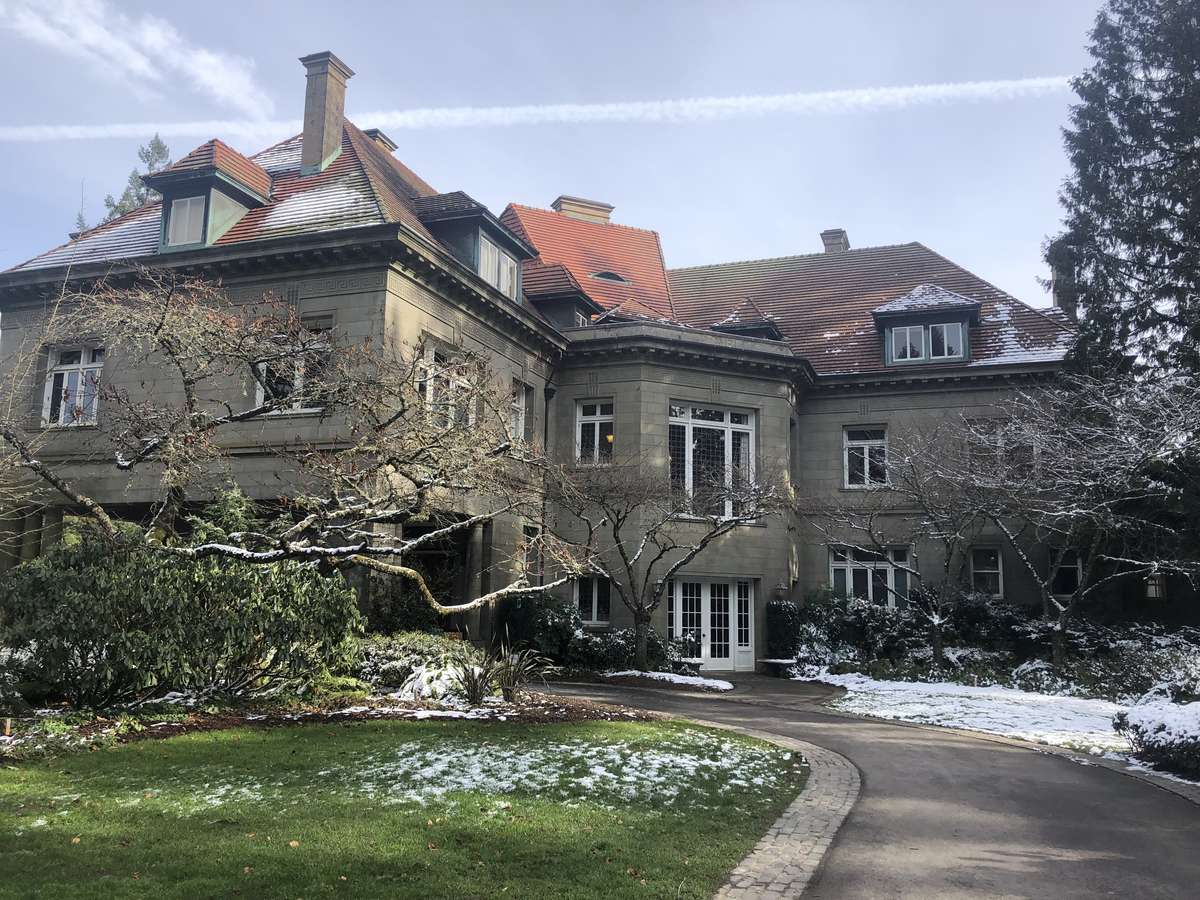 Another Image - Another Exciting Hunt
We set out to recreate two images and we were able to do just that. The first one (featured photo) was from 1927 overlooking the city and shot east towards the iconic Mt. Hood.
One of the most difficult things related to our recreation process is finding the exact location that the original photographer had once stood.
Going into the shoot we knew two things:

1. The subject image was shot somewhere west of downtown
2. Mt. Hood was front and center in the background

We knew this was going to be useful but the nature of this game is anything can happen when you're dealing with an entire geographical area as big as west Portland. This had to be up on a hill somewhere and that is where we were going to start!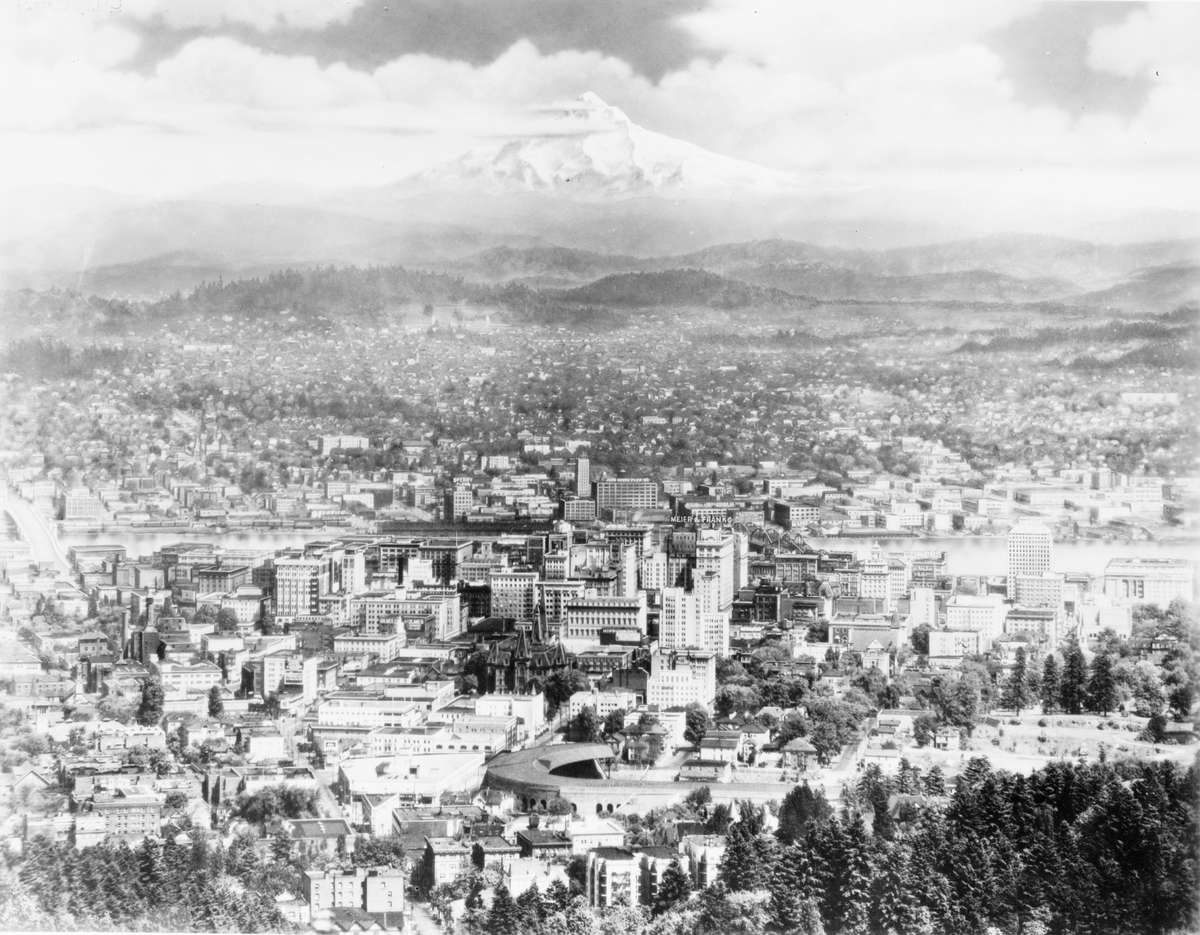 Facing west from Pittock Mansion
Armed With Knowledge
Armed with that knowledge, we set out to scout the location. The west side of Portland is home to Washington Park, The
Oregon Zoo
, Hoyt Arboretum, and the Pittock Mansion.
Cruising through
Washington Park
(ignoring our urge to stop and see all the zoo has to offer) we were determined to find the lookout point where our subject image was shot. The roads were curvy and thankfully dry. I cannot begin to imagine any amount of February ice and/or snow, this may never have been possible! Getting a little discouraged at the lack of lookout points, we eventually parked at the
Hoyt Arboretum
and walked into the visitors center hungry for some clues.
We knew we were onto something when we were greeted by a very friendly front desk woman. She was as sweet as they come and gave us some really good information.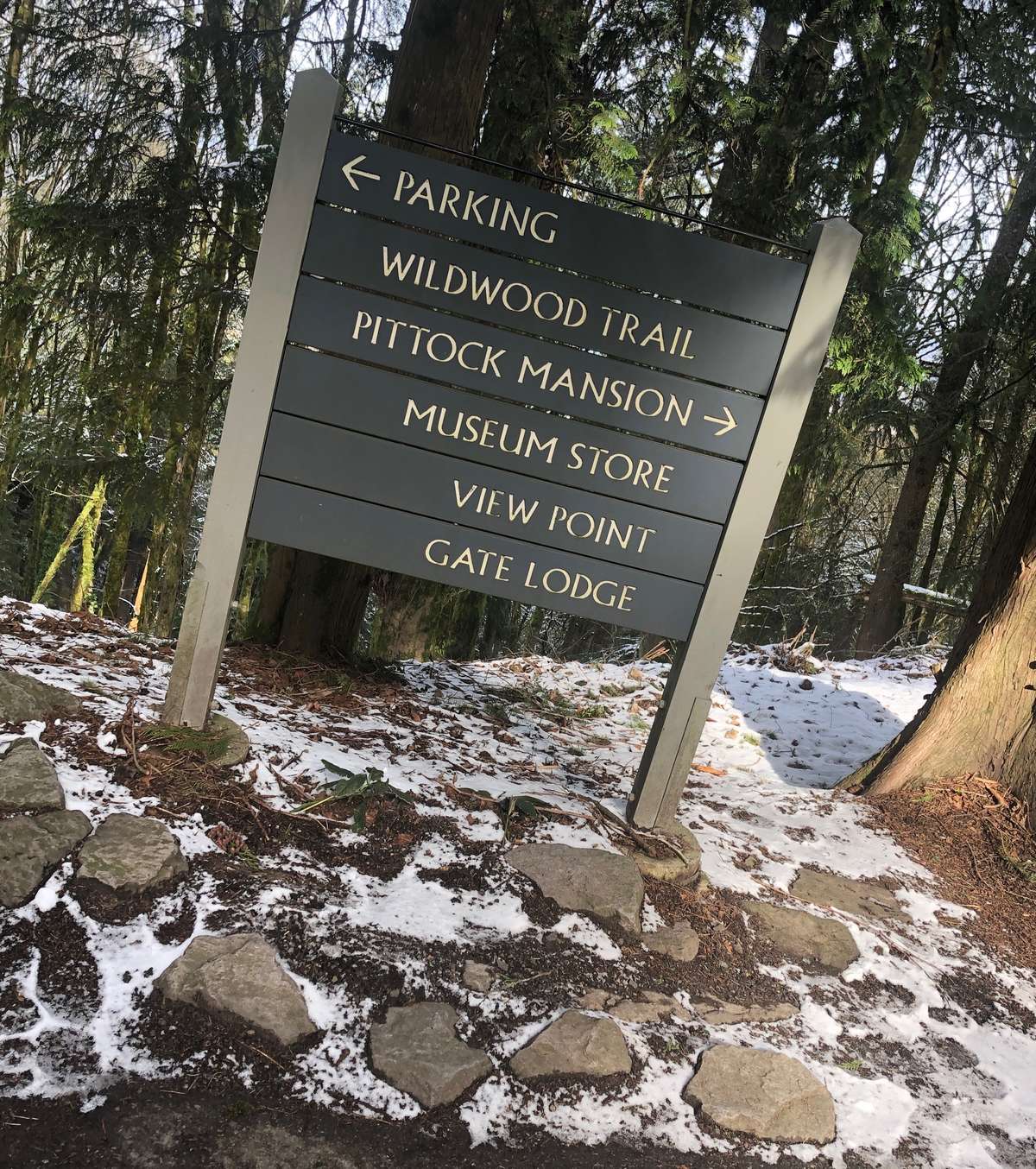 Exiting the parking lot and on the right track
A Hot Lead
When we say she was a big help, we really mean it. We showed her our source photo and her first words were a regretful, yet cheerful "well, it's not here." Feeling discouraged yet again, we were then told "but don't worry. This was taken at the Pittock Mansion." We asked her if she was sure and she was more than positive. She gave us directions and off we went.
Pulling up to the
Pittock Mansion
we could feel the excitement starting to build. This is the fun part when it comes to what we do, a real life treasure hunt! Being the huge history buffs that we are, it was a bonus that this house just happens to be over a 100 years old. A photo shoot and a location that is just dripping with tales from the past? Sign us up!
After checking out the beautifully maintained grounds and talking to a few locals we were pointed in the right direction of the lookout. Behind the beautiful mansion and through some marvelous gardens we walked up on arguably the most scenic location Portland has to offer. A picturesque vantage point in all it's glory. Sure enough, just as our photographer had seen it back in 1927… we were there, walking in his exact footsteps today.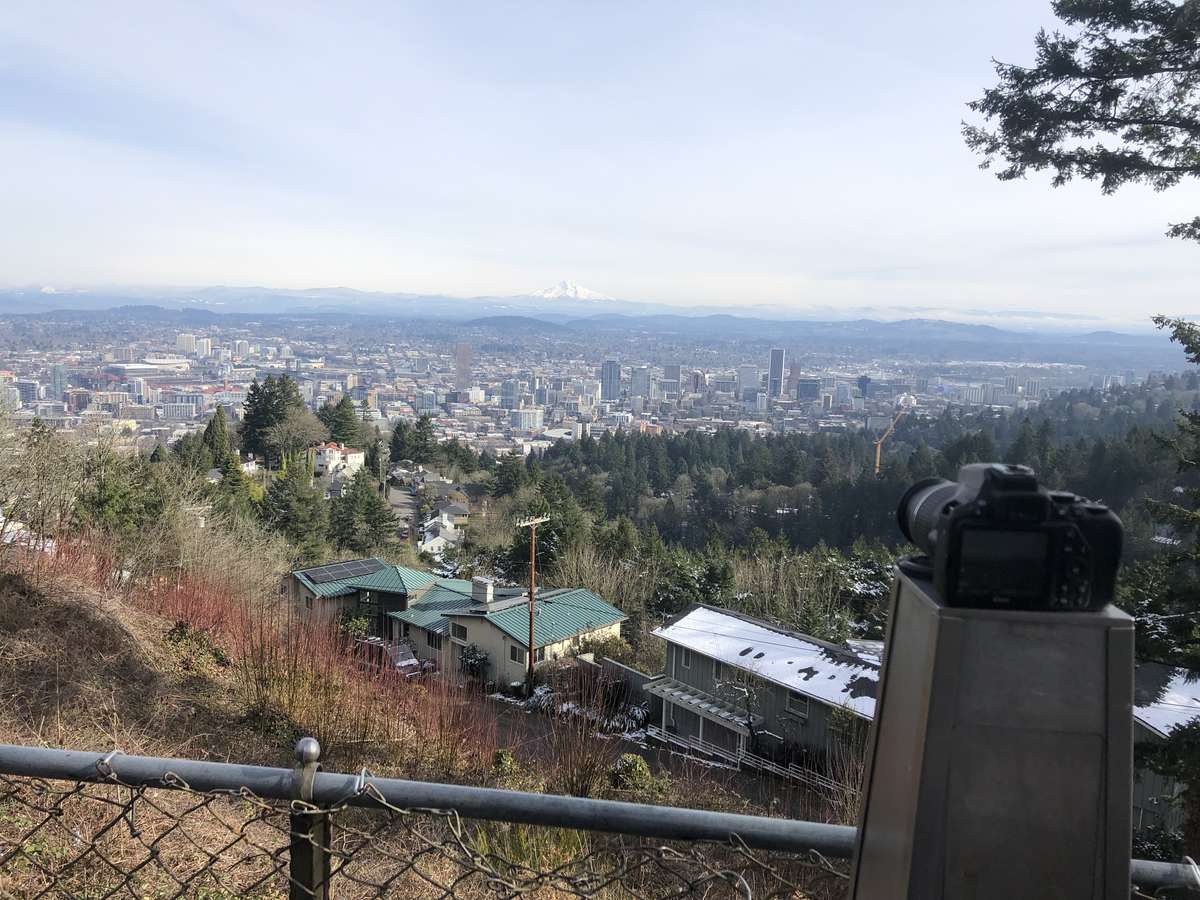 Site located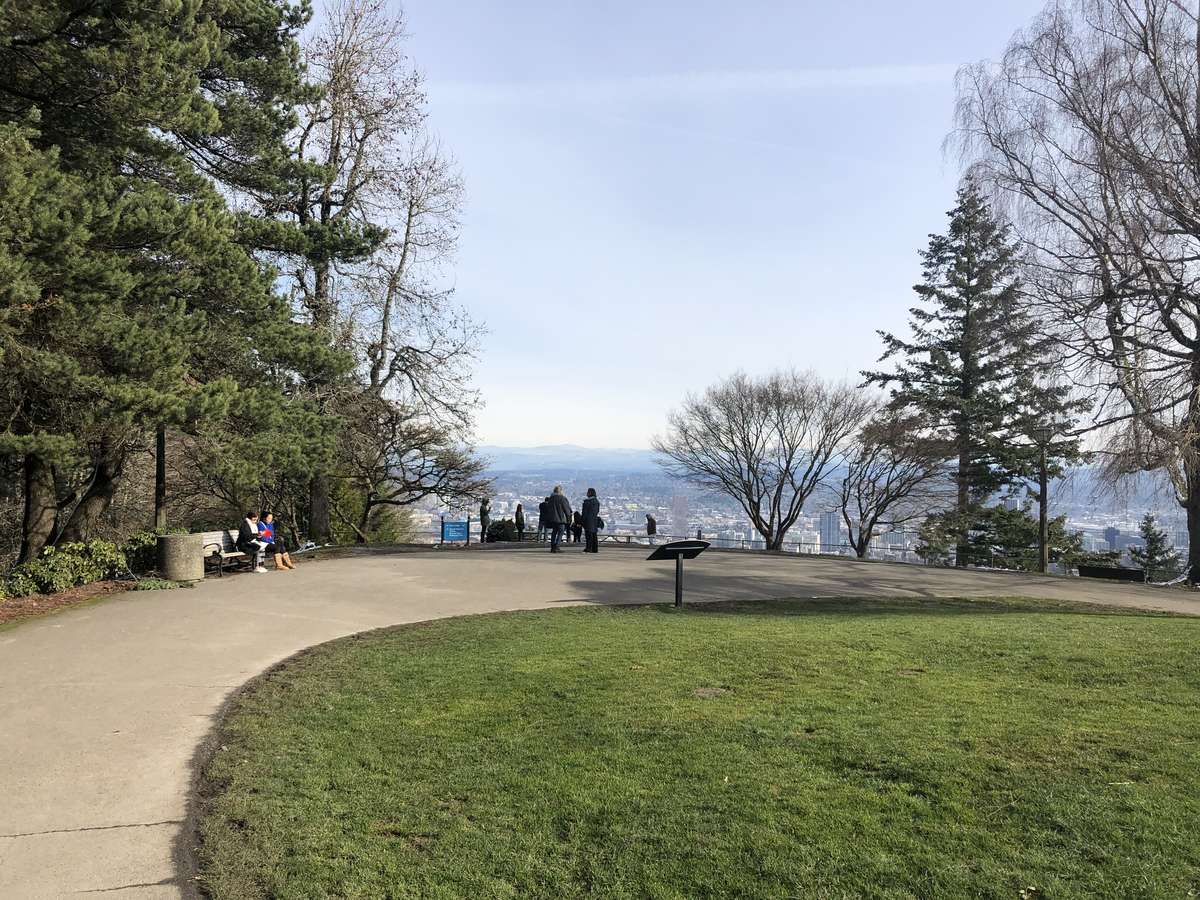 The end of the trail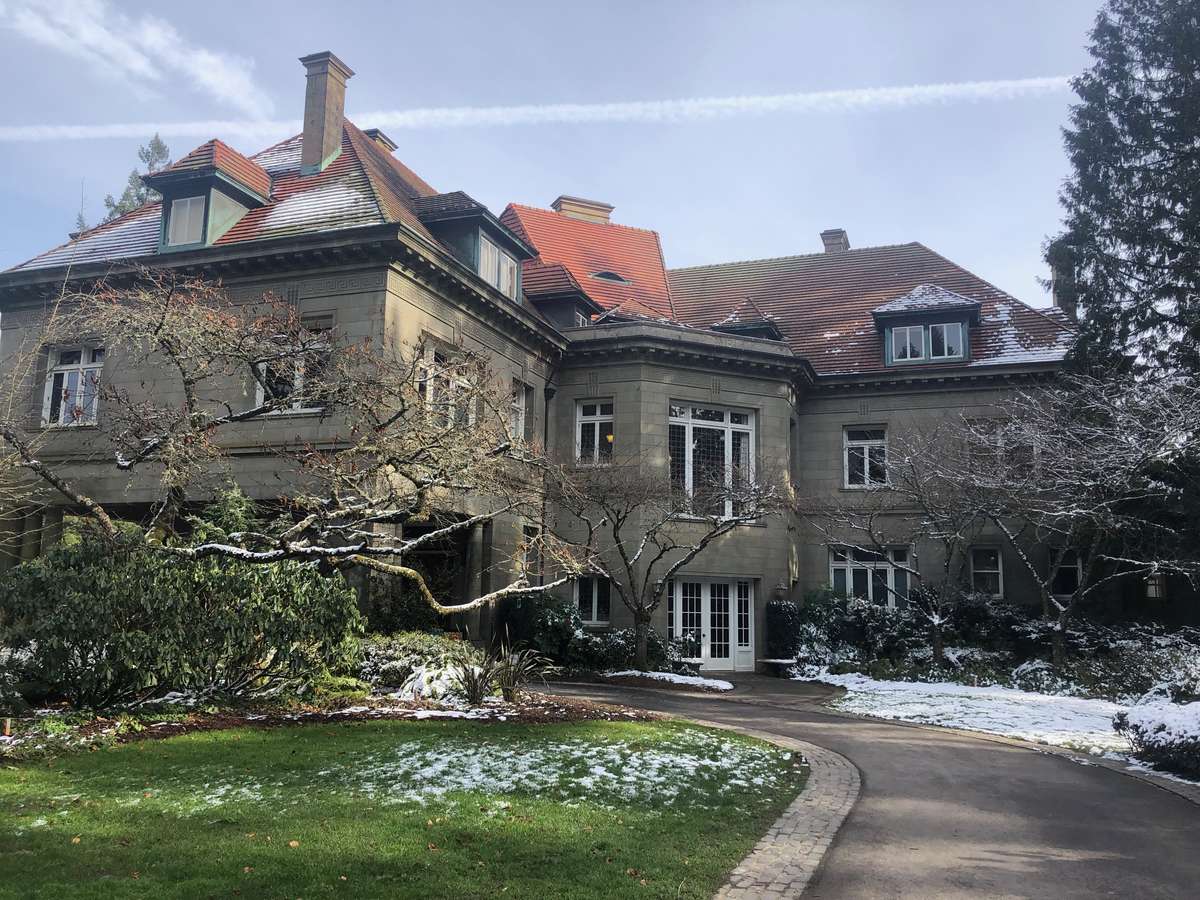 Pattock Mansion - 2019
Voila! Mission Accomplished.
Snap, snap, and another snap. We were able to get the EXACT shot we needed in a matter of minutes. We couldn't have been happier with the quality, the lighting (thanks Mother Nature), and the end result of our recreation. Now is when the artistic process begins!
We are so excited to release this and cannot wait for you to get your hands on it!
Click here
to learn a little more about our process and how we do what we do.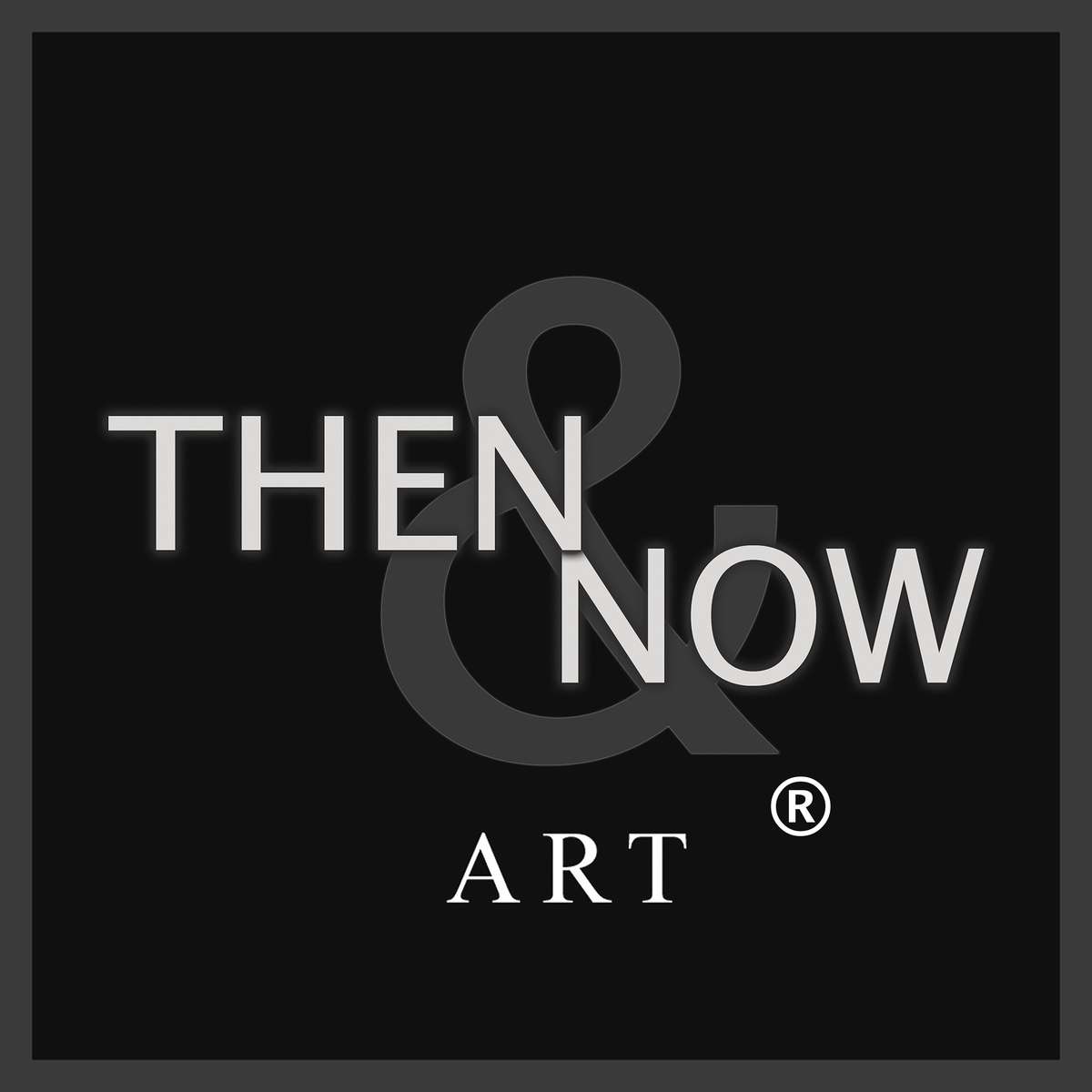 Sign up and be the first to know when our
Portland, Oregon - Mt. Hood image is released.


---
---