Jacob Sieg - Founder & Head of Creative at Then & Now Art®
The following piece features Jacob Sieg, the creative genius behind the rapidly growing Then & Now Art® brand. Following a recent relocation to Green Bay, Wisconsin, Brandon Fochs, editor of
The Fochs Hole
, was able to catch up with Jacob in between unpacking boxes and running his business.
Jacob has been heavily involved with photography for the better part of two decades and it shows. Not only in his work, but in his professionalism and overall demeanor. Jacob does it with a certain style and approach that you simply don't see very often.
Read on and learn a little bit about the mechanics of what makes a great mind tick.
Question: At what age did you discover you were into photography?

Jacob: I acquired my first 35mm SLR camera when I was 12 years old. From there I purchased a few Intro to Photography books and began teaching myself the technical parts of exposure. The rest is history.

Question: At what point did Then & Now Photography come about?

Jacob: I created my first Then & Now image at the end of 2011. From there it took on a snowball effect eventually turning into it's own business, eventually forming Then & Now Photography LLC in the early months of 2012.
Q: What are some challenges with running a photography business?

J: One of the biggest challenges I've dealt with is the advent of digital photography and platforms such as Instagram. Every person with an iPhone has become an amateur photographer. Because of this, the market has become flooded with people who believe photography, alone, is the art form. I beliege that a camera is no more than a tool; it is what you do with your photography that can potentially become the art. Simply adjusting your composition to fit the shot, is not art in my opinion.

Q: Where do you see your company in 5 years?

J: This past winter we had a crew out in London, England, capturing some new work for our inaugural International Collection. That was very exciting, there is so much untapped history out there. In 5 years, I would like to have the opportunity to travel abroad, doing the photography and technical side of things while having a solid team in place back stateside working on the marketing and promotional side of things. Systems, in every department, are very important!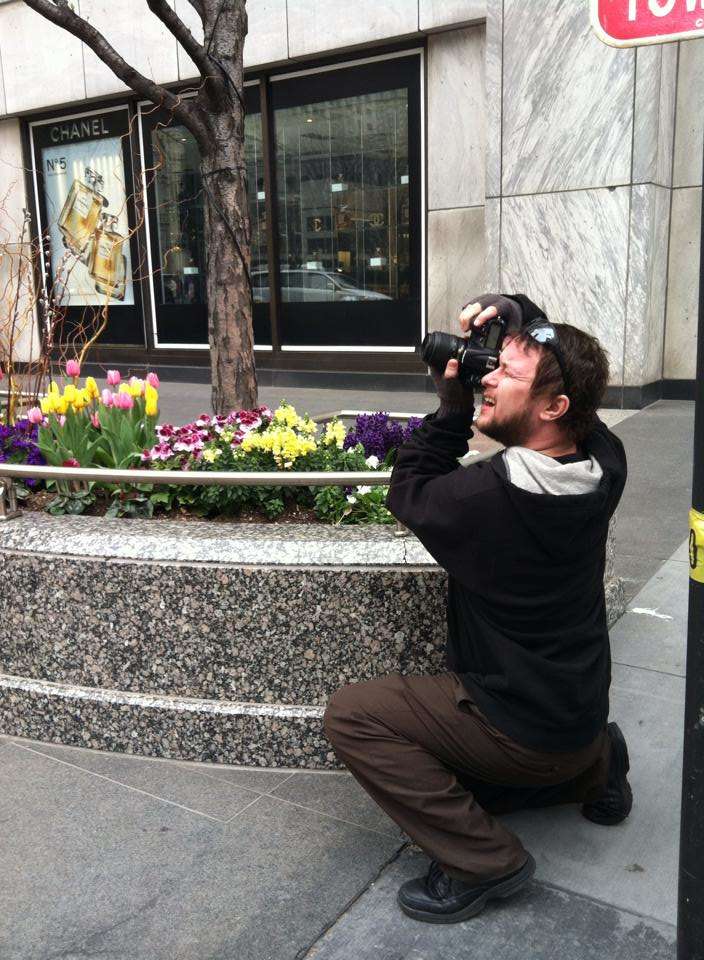 Getting the perfect angle is crucial to the Then & Now process.
Q: If you could go back in history at any point and time, what event would you have liked to capture live, and why?

J: I would really like to capture any war prior to 1800. Mostly, so that people can better understand the hardships we as a society had to face. Not many people take the time to research history as there just isn't a whole lot readily available. An extension to that would be so that people can better appreciate the luxuries they now have that we all tend to take for granted.

Q: From a personal perspective, what is the hardest part of photography, and why?

J: To be frank, I do not believe any aspect of photography is particularly hard. As mentioned earlier, the camera is simply a tool used to capture a moment in time. The most difficult part of photography is marketing your work in a very large sea of amateur photographers, all equipped with the latest iPhone. Sticking out and being unique is key.

Q: If you could ask Kirk Fleischauer (of Kirk Fleischauer Photography) any questions, photography based or otherwise, what would they be?
(Note: Kirk Fleischauer was Jacob's mentor who passed away in 2012)

J: I would want to ask him a few questions about what he thinks our next steps are with the business in order to achieve the goals we've set for ourselves. He was a master of marketing and advertising and I sincerely believe he would have some fantastic insight and ideas that we've yet to come across or think about.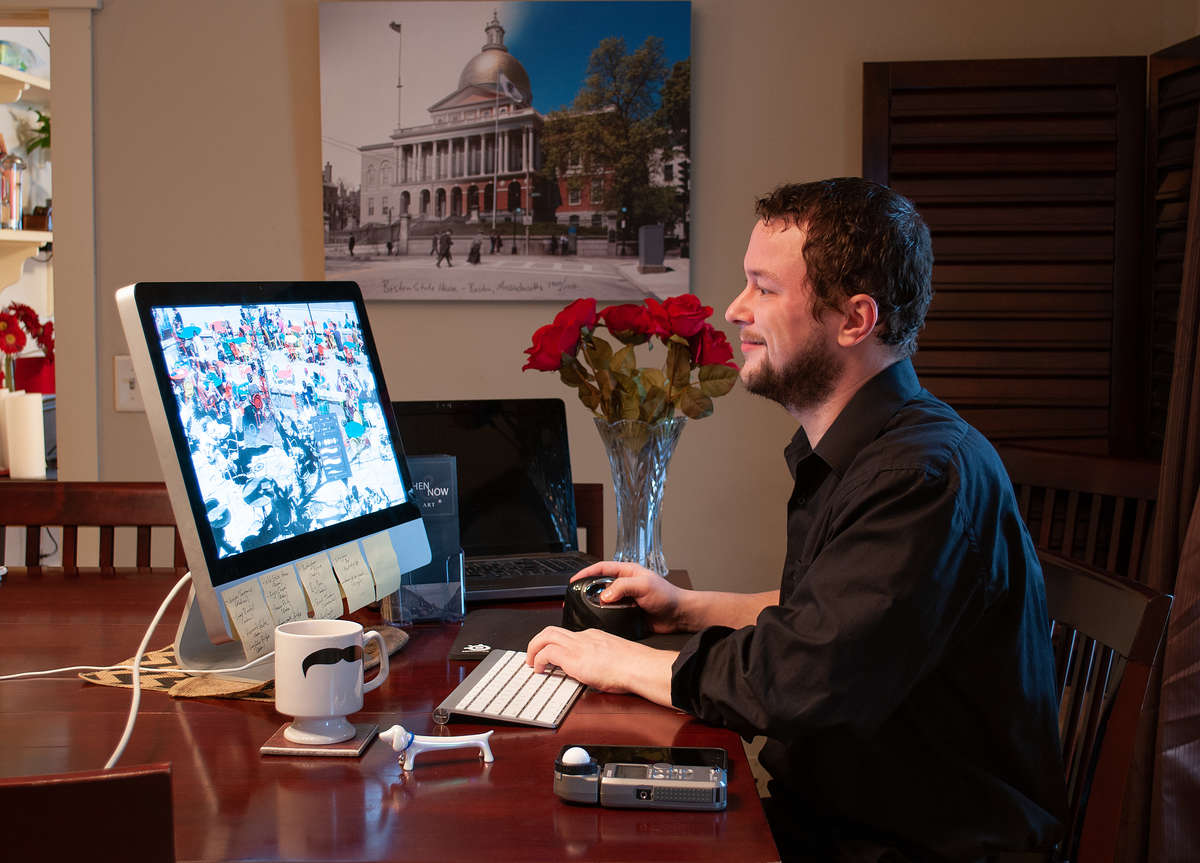 Q: With technology aiding in the advancement of photography, what would you say are three positives and three negatives of the direction things are going?

J: Such a great question. One that could be answered so differently depending on who you ask. Here goes...


Positives:


Optic refining has led to better optics with colors that are much more vibrant and exciting.
Camera Sensitivity - the ever increasing competitiveness in digital photography has lead manufacturers to step up and improve their camera's ability to photograph in low light with less noise than the film grain you get with traditional film.
Advancement in Auto Focus - motors have led to faster autofocusing when shooting moving subjects as well as enhancing low light ability for finding your focal point.

Negatives:


Aperture
Shutter
ISO priority auto systems


The above features I believe hinder the process of properly exposing a photograph. Using these features, the camera will automatically average the exposure for you, limiting the creativity that comes with learning the nuances of the Aperture, Shutter, and ISO relationship.
Q: You mentioned you were recently out in London - if you had an unlimited budget to go anywhere to shoot, where would you go and why?

J: I would like to start by getting to all of the major international travel destinations. London (in progress), Rome, Paris, etc. My ultimate goal is to release a Then & Now Art®: Egypt Collection.

Q: Now that we have covered the meat and potato type questions, let's have a little fun, you obviously have the flourishing photography company, what if an angel investor dropped 10 million dollars in your lap to start another business of your choosing, what would it be?

J: I would like to develop a private investigation firm tasked with holding those in power accountable for their wrongdoings. Documenting powerful people doing terrible things would be such a thrill both on a personal level as well as a civic duty.
Q: Anything in particular that sticks out in your mind about life where at one time you did not understand it, but 'now' you do?

J: Going to bed early. I used to fight this all of the time. Then, within the last 5 years or so, I finally figured it out. You have to go to bed early to get up early, at least if you plan to be rested and productive. Getting up early in the morning is the key to success in any field of business. That's great advice for anyone, in any industry.

Q: For anyone who has an interest in the photography business, what suggestions would you give them as they are starting out?

J: If we are talking strictly in terms of the Art field - do not make the mistake of thinking you are good, there is no room for arrogance in the art business. Keep learning and progressing your skills until you actually stick out and somebody notices. After that, keep creating art even if nobody is buying it. Persistence is key to both success and talent.

Talking in terms of photography - discipline yourself not to use the auto features on your fancy new camera. It will hinder your ability to learn and fully grasp the true meaning of exposure and how everything relates to each other. Just stay away from anything "auto" related. Learn the process and you will thank yourself later.

Q: Any final comments, concerns or things you would like to mention before we wrap this thing up?

J: I appreciate any and all support from everyone. Inspiring people through my work and hearing about it is the ultimate form of flattery. I love talking with other artists with hopes to create new ideas and possible collaborations. With that said, if you're an aspiring or established artist, feel free to reach out and let's chat. You never know if you never ask!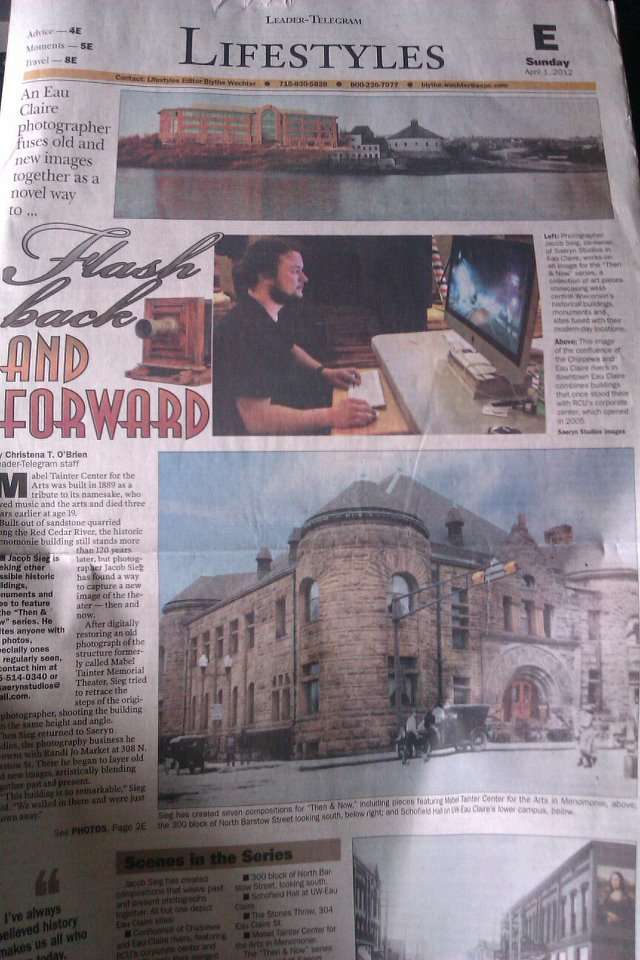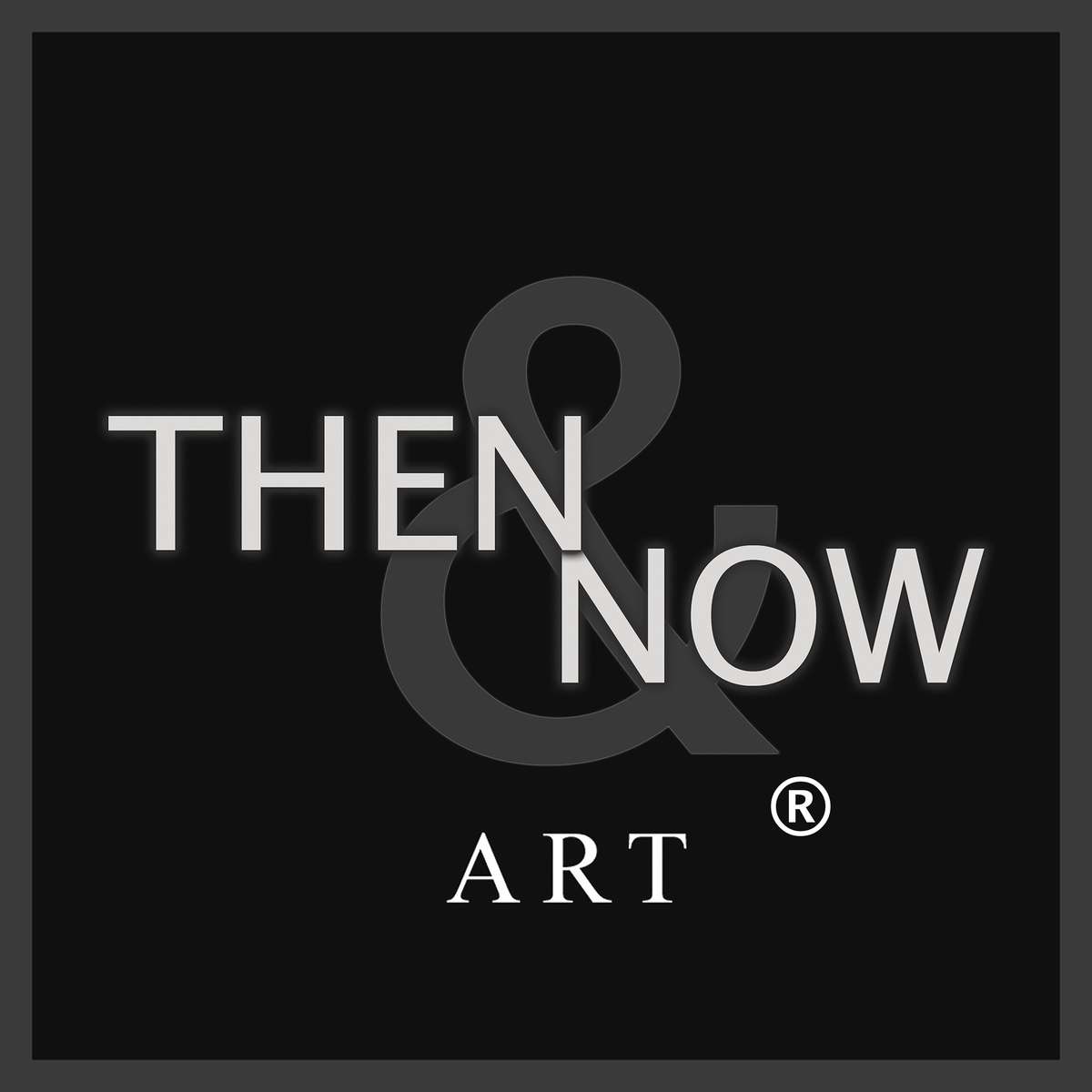 Then & Now Art® Inspired?
Join our growing mailing list!


Keep in touch & join the family
Potential collaboration work
Suggestions on new cities or landmarks to shoot
Weekly newsletter
Discounts and company updates
---
---